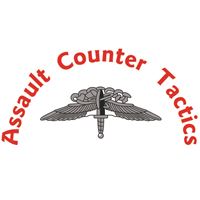 Realistic Self-Defense
Realistic firearm training
Duration: 4 hours range time
Fee: $100.00
Type(s): Basic, Intermediate, CCW
Instructor: Assault Counter tactics - Paul Pawela View Bio
Description
This class takes the CCW permit holder to the next level of firearm's self-defense training. The course emphasizes getting the firearm into a defensive engagement, preparing for lethal force options.
Documentation Requirements
none
Requirements
Medium to large frame gun (9mm, 40, 45), Kydex or leather holsters, extra magazine, magazine holder, a minimum of 150 rounds of ammo, hearing and eye protection.  No Small caliber guns, pocket guns or revolvers.

Equipment available for rental for $10.00
Topics Covered
How to carry a weapon concealed
How to use your gun under stress 
Shooting one-handed, (dominate and nondomonitate)
Shooting on the move
Shooting while sitting, kneeling, prone and on your belly
Holding suspect at gunpoint
Tactical Scanning and quick target identification
Interaction with law enforcement, the legal aftermath
Expectations and Outcomes
Students will be able to draw their weapon from concealment safely and shoot the target using point index shooting. 
Upcoming Classes
There are no upcoming classes scheduled for this course.