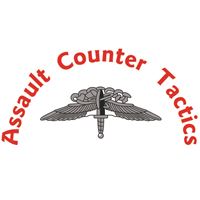 Realistic Scenario Training
Shoot/Don't Shoot Scenario Training
Duration: 3 hours
Fee: $75.00
Type(s): Advanced, Basic, Intermediate, Active Shooter Response Training, In Home Defense Training, Scenario Based Training, Virtual Simulation
Instructor: Assault Counter tactics - Paul Pawela View Bio
Description
You are put in real situations and you make the decision to shoot or don't shoot. Also using The American Police Hall of Fame's TI Simulator with over 500 Shoot/Don't Shoot Scenario's useful for Courtroom Defense Documentation!
Documentation Requirements
none needed
Topics Covered
Real life scenarios and the aftermath.  
Expectations and Outcomes
Students will understand the reality of carrying a firearm.  Participation certificate given at end of class
Upcoming Classes
There are no upcoming classes scheduled for this course.