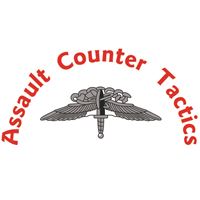 Couples Team Tactics
2 people family or friends who need to have a plan for emergency situations.
Duration: 6 hours
Fee: $150.00
Type(s): Basic, Intermediate, Active Shooter Response Training, In Home Defense Training, Rifle, Scenario Based Training, Scenario Based Training (Simunitions, Man Marking Cartridge)
Instructor: Assault Counter tactics - Paul Pawela View Bio
Description
SThis course is designed for the two people whether in a relationship or just two friends. Who does what and when if faced in a deadly threat!

$150 per couple.  You can't bear that price anywhere!
Documentation Requirements
none
Requirements
Hand gun, holster, extra magzine, magazine holder, 200 rounds per couple and 100 rifle rounds (556) eye and ear protection.
Sneakers and a belt.
Topics Covered
Who makes contact and who covers partner, tactical movement and shooting, What to do if a partner is wounded, non-verbal communication, cues to help your partner, how to reload and cover your partner in a gunfight as well as communication with them, who does what in a carjacking, who does what in a robbery situation, introduction to the back up pistol rifle.
Expectations and Outcomes
Students will be more aware of their surrounds and have a plan with their partner in case of one of these situtations happen.   Participation certificate given at end of class.
Upcoming Classes
There are no upcoming classes scheduled for this course.