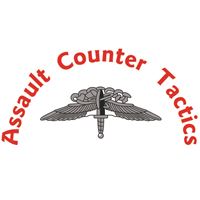 Advance Realistic Self Defense
Taking Realistic Self Defense to the next level
Duration: 6 hours
Fee: $150.00
Type(s): Advanced, Basic, Intermediate, Rifle, Scenario Based Training
Instructor: Assault Counter tactics - Paul Pawela View Bio
Description
This class is a high intense adrenaline shoot/don't shoot course designed specifically for shooting under high duress.  Everything you did during the RSD class but now that you know the drills it will be faster and more intense with a few more drills.   
Documentation Requirements
none needed
Requirements
You must have taken the Realistic Self Defense course previously.

Equipment needed:  Handgun, holster, extra magazine, magazine holder,  300 and gun rounds, 100 Rifle or PPC.  Wear sneakers and a belt.
Topics Covered
Topics Discussed: Wounded arm one hand racking and getting the gun into operation in a gunfight, Moving and shooting in between people and how to safely do it, shooting/no shooting while moving and holding on to a loved one while you're doing it, low light/ no light shooting, different positions of shooting at different angles, all will be done with handgun and AR- Pistol
Expectations and Outcomes
By the end of the course, the student will feel more comfortable carrying a gun