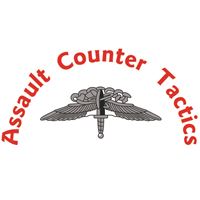 Man Camp
An opportunity for men to have insturction at the next level with a variety of guest instructors.
Duration: 8
Fee: $150.00
Type(s): Advanced, Intermediate, Rifle, Scenario Based Training
Instructor: Assault Counter tactics - Paul Pawela View Bio
Description

Hand to Hand, Knife Counter Knife techniques, Handgun, AR-Pistol/Rifle techniques, and realistic scenario training.
Documentation Requirements
None
Requirements
Handgun, rifle, holster, extra magazine, magazine holder, 300 rounds of handgun ammo,150 AR-Pistol or 5.56,  groin, eye, and ear protection.  Sneakers and a belt.
Topics Covered
Proven hand to hand techniques that will work when faced with an opponent with a knife or gun, all you might have on your person is a pocket folding knife this block of instruction will cover both tactical and legalities of defending yourself with a knife. Up close and personal responses with a handgun and AR- Pistol in a lethal force application.
Expectations and Outcomes
All the fun a man can have in one day.  Participation Certificates are given at the end of course.