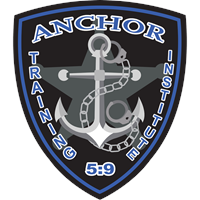 O.P.O.T.C. (OPOTA) 20 Hour Basic Firearms
Required course to work Armed Security in Ohio
Duration: 20 Hours. 15 hours classroom 5 hours range.
Fee: $180.00
Type(s): Basic, LEO / MIL / SEC Courses
Instructor: Anchor Training Institute - William Moore View Bio
Description
20 hour OPOTA basic firearm class for private security. This class is required by the state of Ohio to work as an armed security officer.

Documentation Requirements
Picture ID
The instructor requires a copy of your driver's license once you register.
Requirements
A weapon of good quality in any of the following caliburs: .38 special, .357 magnum, .44 special, 44 magnum, 9mm, .40 cal, .45 acp.

Belt, holster, mag pouch, atleast two magazines, 100 rounds of your weapons ammuntion.

If you do not posess the above listed items, we can provide them to you at an additional cost.
Topics Covered
Legal
Safety
nomenclature
load/unload of multiple patforms
grip/stance
Shooting six different courses of fire
Expectations and Outcomes
Student will have two attempts to pass a written test.
Student  will have two attempts to pass/qualify on the courses of fire.

Upon sucessful completion of both the written and shooting portions the student will receive an O.P.O.T.C certification and certificate good for 18 months.
Upcoming Classes
There are no upcoming classes scheduled for this course.