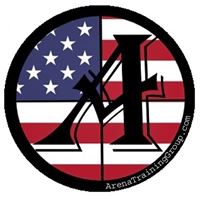 Ladies-Only Pistol (Intermediate)
The next level for our previous ladies-only students
Duration: 2.5 hours
Fee: $35.00
Type(s): Intermediate, CCW, Women's Only Courses
Instructor: Arena Training Group, LLC - Ronald Warren View Bio
Description
This course is designed for ladies that have completed our basic course (or a basic pistol course somewhere else). It will refresh the skills learned in the basic course and add more advance skills.
Documentation Requirements
Proof of completion of basic pistol class.
Hillside Rod and Gun Club members get a 10% discount. Enter discount code "Hillside"
Members must email or bring proof of membership.
Requirements
**Open to female students, 18 years or older**
Semi-Auto pistol
2 magazines
50 rounds of ammunition
Eye and hearing protection
Topics Covered
Safe handling/operation
Review of fundamentals
Review of basic malfunction clearing with addition of more complicated malfunctions
Shooting while moving
Expectations and Outcomes
Students will leave with more confidence in their safe-handling and shooting abilities.
Students will receive a certificate of attendance upon completion of class