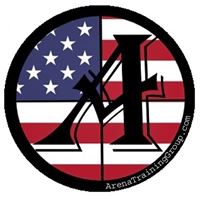 Ladies-only defensive pistol and Self-defense
A combination of basic defensive pistol along with self-defense for women only.
Duration: 4 hours range time, 4 hours inside for the self defense portion
Fee: $150.00
Type(s): Basic, CCW, Other, Women's Only Courses
Instructor: Arena Training Group, LLC - Ronald Warren View Bio
Description
This is a women's only course. It will consist of 4 hours of range time where students will learn and review basic defensive semi-suto pistol skills with a certified pistol instructor. Lunch will be provided. After lunch, students will then learn self-defense techniques inside, taught by a women's self-defense instructor.
Documentation Requirements
Hillside Rod and Gun Club members get a 10% discount. Enter discount code "Hillside"
Members must email or bring proof of membership
Requirements
Semi-automatic pistol with 2 magazines
50 rounds of ammunition
Eye and hearing protection
Weather-appropriate clothing
Topics Covered
Safe-handling and operation of firearms
Legal considerations
Situational awareness
Semi-auto pistol fundamentals (stance, grip, sight alignment, trigger manipulation, etc)
Safe and effective shooting on the move
A variety of self-defense skills and techniques
Expectations and Outcomes
Students will receive a certificate of attendance upon completion of the class.
Upcoming Classes
There are no upcoming classes scheduled for this course.