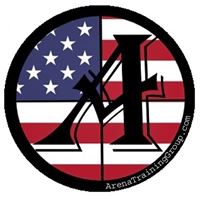 Intermediate LE Patrol Rifle
Designed for law enforcement professionals who have a basic level of experience and skills with a patrol rifle, but are looking to step things up a notch.
Duration: 7 hours range time
Fee: $60.00
Type(s): Intermediate, LEO / MIL / SEC Courses, Rifle
Instructor: Arena Training Group, LLC - Ronald Warren View Bio
Description
This course is designed for law enforcement professionals that have a working knowledge and skillset in the patrol rifle relm. The course will review basic fundamentals and build on them to achieve a higher level of proficiency in terms of accuracy, speed, and manipulation.
Documentation Requirements
Law enforcement or military credentials.
Hillside Rod and Gun Club members get a 10% discount. Enter discount code "Hillside"
Members must email or bring proof of membership.
Requirements
Functional patrol rifle with sling
3 magazines
200 rounds of ammunition
Eye and hearing protection
Body armor/plate carrier (optional)
Topics Covered
Review of safe handling and basic operation of patrol rifle
Review of fundamentals (Stance, grip, sight alignment, etc)
Clearing of all types of malfunctions
Shooting on the move
Use of cover/concealment
extended-range shooting
Accessory and Optics considerations
Expectations and Outcomes
Student will finish the class with increased confidence and competence level. Students will receive a certificate of completion at the end of the class.
Upcoming Classes
There are no upcoming classes scheduled for this course.