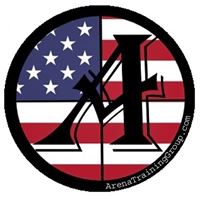 Ladies-Only AR15 (Beginner)
Like our ladies-only pistol class, but for AR15's.
Duration: 4 hours range time
Fee: $75.00
Type(s): Basic, Rifle, Women's Only Courses
Instructor: Arena Training Group, LLC - Ronald Warren View Bio
Description
Taught by a certified patrol rifle instructor, this class will give female students the opportunity to learn the basics of safe operation of AR15 type rifles.
We will cover the fundamentals, such as stance, grip, sight picture, etc.
Requirements
AR15 style firearm with 2 magazines
100 rounds ammunition
Eye and hearing protection
Weather appropriate clothing
Topics Covered
Safe operation
Overview of the AR15 rifle
Shooting fundamentals
Expectations and Outcomes
Students will leave with a better understanding of the AR15 rifle and increased confidence in their ability to use it.
Upcoming Classes
There are no upcoming classes scheduled for this course.