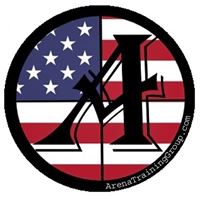 Youth Coaching
A great way to get your young shooter off to a good start
Duration: 2 hours
Fee: $60.00
Type(s): Advanced, Basic, Intermediate, Long Range Precision, Other, Rifle, Women's Only Courses
Instructor: Arena Training Group, LLC - Ronald Warren View Bio
Description
Parents or family members are not always the best teachers for kids. Our one-on-one sessions are designed to be low-stress, enjoyable instruction for kids. The sessions can be for semi-auto pistol or any rifle. We'll work with the parent or guardian and the child to make sure the gun is safe and practical for them to use. We'll cover fundamentals of shooting and safety considerations.
Requirements
Eye and hearing protection
Safe, functional firearm
Ammunition requirements are based on the firearm being used
Topics Covered
Safety
Fundamentals of shooting
Other areas based on skill level of the shooter and personal goals
Expectations and Outcomes
Each session's expectations are based on the goals that the student, guardian, and instructor will set ahead of time.
Upcoming Classes
There are no upcoming classes scheduled for this course.