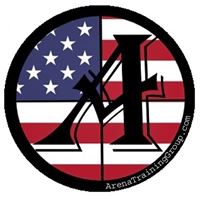 LE Patrol Rifle (2-hour tune-up)
An intermediate level patrol rifle class designed for those with busy schedules
Duration: 2-hours range time
Fee: $35.00
Type(s): Intermediate, LEO / MIL / SEC Courses, Rifle
Instructor: Arena Training Group, LLC - Ronald Warren View Bio
Description
This course will cover a brief review of the fundamentals of patrol rifle operations to start. After that, we'll dive into more advanced techniques and skills such as multiple threats, use of cover and concealment, non-conventional shooting positions, and various types of malfunctions.
Documentation Requirements
Restricted to LE/MIL only (Verification of ID)
Requirements
Functional Patrol Rifle with sling
100 rounds of ammunition
2 magazines
Eye and hearing protection
Topics Covered
Using cover and concealment
Patrol rifle fundamentals
Shooting on the move
Basic and advanced malfunctions
Unconventional shooting positions
Multiple threats
Expectations and Outcomes
The student will leave with greater confidence in their skills and abilities with a patrol rifle.
Upcoming Classes
There are no upcoming classes scheduled for this course.