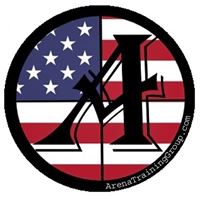 Basic Mechanical Breaching for Law Enforcement
An introduction to forced entry/breaching for LE (CLEE credit pending)
Duration: 1 hour classroom, 4 hours practical time
Fee: $60.00
Type(s): LEO / MIL / SEC Courses
Instructor: Arena Training Group, LLC - Ronald Warren View Bio
Description
Course is designed to provide law enforcement officers with a basic understanding of techniques and tools necessary for basic mechanical door breaching.
Documentation Requirements
LE or Military identification
Requirements
Eye and hearing protection.
Duty pistol with 2 mags and holster and/OR patrol rifle w/sling and 2 mags.
50 rounds of ammunition for whichever firearm you bring
Breaching gear (optional)
Topics Covered
- Equipment considerations and nomenclature
- Safety and tactical considerations
- Basic door construction and "anatomy"
- Effective use of breaching rams and hammers
- Effective use of pry-bars and Halligan Tools
- Effective use of hand-held pneumatic spacers
- Effective use of bolt cutters
- Techniques for defeating chains and padlocks
Expectations and Outcomes
Upon completion, students will have a basic understanding of breaching and will be capable of basic breaching activities.
Upcoming Classes
There are no upcoming classes scheduled for this course.