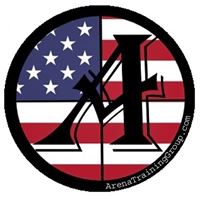 Shooting Through Barriers (Pistol Calibers)
A chance to see first-hand how various types of barriers hold up to various pistol rounds
Duration: 4 hours
Fee: $50.00
Type(s): Advanced, Basic, Intermediate, CCW, LEO / MIL / SEC Courses, Other
Instructor: Arena Training Group, LLC - Ronald Warren View Bio
Description
This course will give shooters an opportunity to shoot through a variety of barriers and see see the results for themselves. 
Requirements
Pistol or pistol caliber carbine
10-15 rounds of ammunition (Various types encouraged)
(Optional) Students are encouraged to bring some type of barrier material, but it's not required. 
Eye and hearing protection
Topics Covered
Various ammunition will be shot through various barrier materials from a variety of distances and angles in an effort to help shooters understand the affect that these barriers have. 

This class is restricted to pistol calibers (pistol caliber carbines are OK) and will include FMJ, Hollow Point, etc.

Types of barriers to be shot:
Drywall (varied thickness)
Plywood 
Windshields
Vehicle body panels
Meat
Ballistic protective panels
Expectations and Outcomes
Students will have the opportunity to see exactly how ammunition affects various types of barrier materials and vice versa in a completely controlled environment.