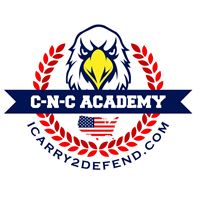 Basic Pistol & Safety Classes
$50 Basic Pistol & Safety
Duration: Wednesday Nights 6pm - 9pm
Fee: $50.00
Type(s): Basic, USCCA Courses
Instructor: CNC Academy, LLC - Carl Traub View Bio
Description
No Live Fire Classroom class only.
We use Laser Sirt Pistols for this class.

Our Basic Pistol course is the best way for someone new to firearms to learn the basics of safe and accurate gun handling and shooting! We have developed a program that will provide you with a completely safe environment for learning and applying the fundamentals of pistol shooting while incorporating safety techniques required to maintain the highest level of safety when operating a Firearm. 
Documentation Requirements
The instructor requires a copy of your driver's license once you register.
Upcoming Classes
Wednesday - 3/6/2019
Wed 6pm to 9:30pm
Schaumburg, IL
Instructor: Carl Traub
Class Size: 1 - 10 Students
10 Spaces Left
Register