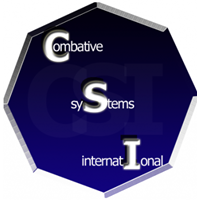 CSI/NACOP-LEEP: "In-Custody Combat Shooting".
"Changing the Game in the Law Enforcement Tactical Environment".
Duration: 8 Hours
Date
Available Spaces
Register Now

May

19

Tuesday

Titusville, FL

20 - 30 Students
09:00 - 05:00
MICHAEL LAZARUS
Register Now

July

21

Tuesday

Titusville, FL

20 - 30 Students
09:00 - 05:00
MICHAEL LAZARUS
Description
This Extreme Advanced course of training is designed and developed to maximize the student's capability and capacity for successful defense engagements in Deadly Force Encounters, while controlling a handcuffed suspect in custody. It will enhance the student's awareness, and alertness to positively identify a threat, select and engage a single or multiple attackers in the Tactical Environment with Trained Judgmental Decisions and Responses effectively and efficiently.
Topics Covered
Range Safety
Safe Handling Procedures
Hinge/Rigid Handcuff Tactical Application, Control, and Compliance  
Maximizing One-Handed Shooting Skills Proficiency
Single/Multiple Threat Identification, Selection and Engagement
Shooting Drills & Scenarios - Handcuffed Suspect (Static & Dynamic) 
Expectations and Outcomes
At the conclusion of this training the student will have gained new insight and enhanced levels of professional knowledge, abilities, skills competence and confidence for control and defense against a Single or Multiple Deadly Threat,in the Close Quarter Combat Tactical Environment, and will be able to:

Optimize the use of the Hinge/Rigid handcuff for control and compliance.
Maximize proficency in One-Handed Shooting Skills effectively and efficiently.
Perform Verbal Skills, Suspect Control and Safe Gun-Handling Procedures.
Identify, Select and Engage Single/Multiple Deadly Threat(s) under stress.
Demonstrate and maintain safe control and protection of a handcuffed suspect in custody during a Deadly Force Encounter. 
Types
LEO / MIL / SEC Courses
Documentation Requirements
All participants are required to present their Federal, State and Local Law Enforcement or Military Police ID.
Requirements
1. Dress Duty Uniform.

2. Equipment: Complete Duty Belt, Hinge or Rigid Handcuff and Keys, Duty Handgun & Holster, Three (3) Magazines, Blue/Red Training Handgun

3. Safety Gear: One (1) Pair Broad Wristband, Ball Cap, Eye and ear Protection, Knee/Elbow Pads (Optional), Light Body Armor.

4. Ammunition: 500 Rounds Handgun

5. Fitness & Health: Student must be in good Physical Condition, Mental Health, and Fitness and able to train under stress.