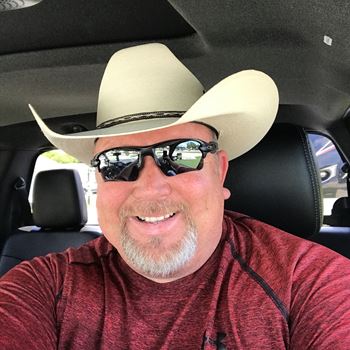 Critical Edge Training LLC
Phillip Lane
BACKGROUND: Civilian, Military, Former Military, Instructor
6 Years Instructing
PH: 423 306 6115
Available Courses
Next Class
Course
Type
Difficulty

No Upcoming Classes


Contact Instructor
Refuse To Be A Victim
Learning how to avoid becoming a victim…
NRA Courses, In Home Defense Training, Scenario Based Training, Women's Only Courses, Seminars / Lectures

N/A

No Upcoming Classes


Contact Instructor
Tennessee/Virginia Handgun Carry Permit Class
Meets Requirements for all TN and VA Car…
Basic, Intermediate, Advanced, CCW, NRA Courses, Active Shooter Response Training, In Home Defense Training, Scenario Based Training

Basic
About Critical Edge Training LLC
Dennis was raised in the Yuma Community of Scott County, VA.  He enlisted in the military in January of 1985 at the age of 17, and spent the next 24 1/2 years serving with the U.S. Army before retiring at Fort Hood, TX.   Dennis's travels have taken him to 29 countries and 42 states.  He was present in Europe during the fall of the Berlin Wall and assisted with refugees from East Germany. He has multiple combat tours in the Middle East during Desert Storm, the Global War on Terrorism, Operation Iraqi Freedom, and was in the initial invasion of Iraq during Desert Storm.  He was assigned to the unit that captured Saddam Hussein.  He served as an Arctic Survival Instructor in Alaska, a Master Drivers Trainer at multiple duty stations, as well as a weapons expert throughout his career.  
Since his retirement in 2009, Dennis has worked as Range Control Specialist dealing specifically with Combat Pistol Ranges, Combat Rifle Ranges, and Multiuse Tank Ranges.  Dennis is a Certified NRA Pistol Instructor, Texas License To Carry Instructor, Tennessee Handgun Instructor, Fall Protection Instructor, First Aid/CPR/AED Instructor, Trenching & Excavation Instructor, and OSHA Outreach Instructor.
Dennis has the passion to facilitate training tailored to students needs enabling them to have The Critical Edge To Survive!
Courses Taught
CCW, Basic, NRA Courses, Active Shooter Response Training, In Home Defense Training, Seminars / Lectures, Specialty Other
Class Instructors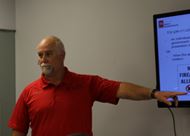 Phil Lane
Phillip Lane – Phil, grew up in the Hilton, VA community and graduated from Gate City High School, and spent 6 years serving in the VA National Guard. Phil spent almost twenty years working in the security field. He also has over thirty years "podium time" experience, teaching in various fields and on a variety of subjects. Phil brings a teaching style that is informative, entertaining as well as professional.
Certifications
Certified Tennessee Handgun Carry Permit Instructor
Refuse To Be A Victim Instructor
NRA Basic Pistol Instructor
First Aid / CPR / AED Certified Instructor 
Stop The Bleed Instructor 
Safety Management Specialist - Board Of Certified Safety Professionals
Construction Health & Safety Technician - Board Of Certified Safety Professionals
Certified Safety & Health Officer
Policies
Cancellation Policy
Cancellations must be done no less than 96 hours prior to the class
Reschedule Policy
Reschedule of a class must be done no less than 72 prior to the class
Refund Policy
Refunds are only given if the cancellation is made 96 hour prior to the class and there will be a $20.00 non refundable fe
Reviews