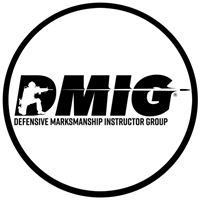 Vehicle Defense
Duration: 2 days
Fee: $500.00
Type(s): Advanced, Intermediate, CCW, Other, Scenario Based Training
Instructor: Defensive Marksmanship Instructor Group (DMIG) - Israel Matos View Bio
Description
This vehicle defense course is designed to teach the basics of moving and fighting, in and around your vehicle, during a defensive situation.
Documentation Requirements
The instructor requires a copy of your driver's license once you register.
Requirements
pistol of quality manufacture
500 rounds of pistol ammunition minimum
holster (no cloth or serpa holsters)
mag pouches
minimum of 3 magazines
eye and ear protection
gloves optional
Topics Covered
Vehicle contact drills
Vehicle ballistics lab
Defensive principals and consideration for fighting in and around your vehicle
Expectations and Outcomes
By the end of this course, you should have a base understanding of how to defend yourself, in and around your vehicle, in a high stress or lethal situation.
Upcoming Classes
Saturday - 4/4/2020
9am 04/04/2020-04/05/2020 5pm
Daytona Beach, FL
Instructor: TBD
Class Size: 6 - 25 Students
25 Spaces Left
Register