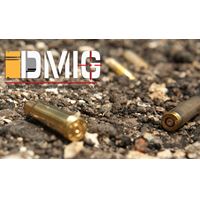 CLOSE-RANGE ENGAGEMENT COURSE
This course will teach you how to handle nearby threats while using the body, personal weapons, and defensive firearms.
Duration: 2 days
Fee: $550.00
Type(s): Advanced, Basic, Intermediate, CCW, In Home Defense Training, Other, Rifle, Scenario Based Training, Scenario Based Training (Simunitions, Man Marking Cartridge)
Instructor: Defensive Marksmanship Instructor Group (DMIG) - Israel Matos View Bio
Description
Close Range Engagement will teach the student how to deal with threats in close proximity in and around structures while utilizing personal weapons of the body, and defensive firearms. This course will also cover how to clear structures using tactically sound methods.
Documentation Requirements
The instructor requires a copy of your driver's license once you register.
The instructor requires a copy of your CCW permit once you register.
Requirements
Serviceable pistol (at least 9mm)
3 pistol magazines minimum
Quality holster that stays open after drawing
Serviceable carbine with sling (5.56, 300BK, 7.62X39, pistol-caliber carbine, etc.)
3 carbine magazines minimum
Ability to carry at least 2 magazines, on your body, for both weapon systems
350 rounds pistol ammo
350 rounds carbine ammo
Wrap-around eye protection
Hearing protection
Topics Covered
Mental readiness/Mindset.
Real World Safety.
Pistol Close Range Engagement.
Long Gun Close Range Engagement.
Weapons postures and retention.
Principals of Close Range Engagement.
Initiative Based Tactics.
1 Person clearing techniques.
2 Person clearing techniques.
3 Person clearing techniques.
4 Person clearing techniques.
Hallway/Room clearing techniques
Upcoming Classes
There are no upcoming classes scheduled for this course.