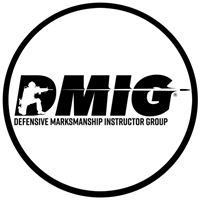 Defensive Force-on-Force
This is a force-on-force concealed carry course.
Duration: 8 hours (classroom & range)
Fee: $225.00
Type(s): Advanced, Intermediate, CCW, In Home Defense Training, Other, Scenario Based Training, Scenario Based Training (Simunitions, Man Marking Cartridge), Tactical Casualty Care (TCCC / TECC)
Instructor: Defensive Marksmanship Instructor Group (DMIG) - Israel Matos View Bio
Description
This is a SIM/UTM course designed to help you become a better problem solver, in a high stress situation, against attackers in multiple scenarios, using your everyday carry or similar. Different gear is available for rent, if you would like to try what's available before purchasing.
Documentation Requirements
The instructor requires a copy of your CCW permit once you register.
Requirements
Your everyday carry gear is needed. All other safety gear will be provided. If you would like to try out different everyday carry equipment, we have different kits available.
Topics Covered
Situational awareness
Principals of conflict resolution and mitigation
Escalation and de-escalation of force
Mindset
How to handle the aftermath of a deadly force encounter
Expectations and Outcomes
Upcoming Classes
Saturday - 3/7/2020
9am to 5pm
Fellsmere, FL
Instructor: Israel Matos
Class Size: 4 - 20 Students
20 Spaces Left
Register