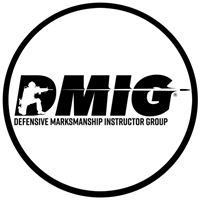 Carbine Mid-range Engagement
Duration: 2 days
Fee: $500.00
Type(s): Advanced, Intermediate, Other, Rifle, Scenario Based Training
Instructor: Defensive Marksmanship Instructor Group (DMIG) - Israel Matos View Bio
Description
Carbine Mid-range Engagement is designed to help you become a more proficient defensive and/or reactionary shooter under stress. This course builds on the skills of Defensive Carbine 1, including multiple setups and stress shoots, as well as well as two-man team tactics and scenarios. In this course, you will be using your carbine from contact distance out to 600 yards. If you are not competent in basic weapons handling and marksmanship, please go check out our Defensive Carbine 1 course.  
Documentation Requirements
The instructor requires a copy of your CCW permit once you register.
Requirements
serviceable pistol (at least 9mm)

3 pistol magazines minimum

quality holster that stays open after drawing (no serpa holsters)

serviceable carbine with sling (5.56, 300BK, 7.62X39, pistol-caliber carbine, etc.)

low power variable optic, red dot, and magnifier optic

3 carbine magazines minimum (7 preferred)

200 rounds pistol ammo

600 rounds carbine ammo

wrap-around eye protection

hearing protection

ability to carry at least 2 magazines, on your body, for both weapon systems
Topics Covered
Engagement Methods for close to mid-range

Movement drills

Unconventional positions

2-man tactics

Scenario based drills

Use of your gear

Unknown Distance engagement techniques

Movement to contact

Weapons manipulation on the move

Weapons handling on the move
Upcoming Classes
Saturday - 2/22/2020
9am-5pm 02/22/2020- 02/23/2020
Daytona Beach, FL
Instructor: TBD
Class Size: 5 - 20 Students
20 Spaces Left
Register
Saturday - 3/21/2020
9am to 5pm
Daytona Beach, FL
Instructor: Israel Matos
Class Size: 5 - 20 Students
20 Spaces Left
Register