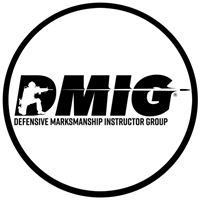 Low-light Defensive Pistol and Carbine Course
Duration: 2 days
Fee: $450.00
Type(s): Advanced, Intermediate, CCW, Other, Rifle, Scenario Based Training, Scenario Based Training (Simunitions, Man Marking Cartridge)
Instructor: Defensive Marksmanship Instructor Group (DMIG) - Israel Matos View Bio
Description
This is a 2-day Low-light Defensive Pistol and Carbine Course that covers the essentials of light equipment selection, weapon-mounted or hand-held light sources, and techniques for effective searching and assessing, target identification, and engagement of positively identified threats. There is a lot of information to cover, so please come with your rifle zeroed.
Documentation Requirements
The instructor requires a copy of your CCW permit once you register.
Requirements
Handgun of quality manufacture with holster
Rifle of quality manufacture with sling
350 rounds rifle ammunition
6 rifle magazines
Sling
350 rounds of pistol ammunition
4 pistol magazines
Pouch or carry method for spare magazines or speed loaders (you must be able to carry a minimum of 90 rounds of rifle and 45 rounds of pistol ammunition on your person or in your range bag)
250 plus lumen flashlight (weapon mounted or hand held) and spare batteries
Hearing protection
Wraparound eye protection – prescription glasses are acceptable
Jacket, vest or heavy shirt to conceal your pistol and work from a concealed position or open
Load Bearing Vest or plate carrier
Knee pads
Clothing and footwear suitable for a range
Range bag or duffel that allows you to bring all gear to the line with you
Topics Covered
Firearms safety
Low-light/night shooting principles
Gear selection/placement
Handheld/weapons mounted light overview
Fundamentals of marksmanship
Weapons handling standards
Target identification
Rapid & multiple target engagement
Speed/combat/tactical reloads
Malfunction drills
Shooting on the move
Multiple and moving target engagements
Handheld flashlight shooting techniques
Weapons mounted light techniques
Low-light/night shooting principles
Upcoming Classes
There are no upcoming classes scheduled for this course.