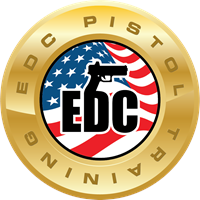 Solo Structure Clearing | Low Light No Light
Intermediate
-
Concealed Carry for the solo self-responder
Duration: 8 hours shoot house time
There are no upcoming classes scheduled for this course.
Description
Tuition includes UTM equipment and ammunition.
Using non-lethal training ammunition (NLTA), this 8 hour course provides the necessary skills for solo structure clearing & low light/no light in preparation for our Concealed Carry Force on Force.
Topics Covered
As a Civilian or off duty LEO, you will learn in this tactics and techniques course how to clear structures while trying to move to safety from a school, hotel, grocery store, church, office building, restaurant, etc.
In addition, students also learn the fundamental technologies, techniques, and tactics in low light and no light conditions.
Our instructors/role players provide a constructive debrief after every drill or scenario.
NLTA training assets and ammunition are provided.
Types
Advanced, Intermediate, Active Shooter Response Training, In Home Defense Training, Scenario Based Training, Scenario Based Training (Simunitions, Man Marking Cartridge)
Documentation Requirements
I'm a U.S. Citizen or U.S. Permanent Resident.
I'm licensed to legally conceal carry a firearm.
I'm not a registered sexual offender with any state.
I have not been convicted of domestic violence in any state.
I'm able to demonstrate and employ safe weapons handling during courses of fire.
Safety risks resulting from arriving to class with the wrong holster as described in the Gear Checklist, and/or failing to disclose physical/mental/medical limitations will result in dismissal without a refund.
The instructor requires a copy of your CCW permit once you register.
Requirements
Ballistic rated eye protection (MIL SPEC 32432 & ANSI Z87.1) for paper target shooting portion
Padlock to secure live weapons inside provided lockers
There is a $20 parking fee at the site.
If you have a Glock 17 or Sig P320 carry holster, please wear it
Optional:  some students wear a heart rate monitor to evaluate their self control under pressure
If you every day carry a flashlight or TQ/med kit, please wear them
First time Force on Force students may want to wear long pants, gloves, and thick long sleeve sweatshirt
Light lunch, snacks, and fluids (refrigerator and microwave on site)
Personal first aid kit, notepad and pen