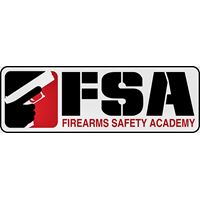 Illinois Conceal Carry 8 hours
Duration: 8 hours
Fee: $115.00
Type(s): CCW
Instructor: Firearms Safety Academy, Inc. - Rick Winninger View Bio
Description
2nd * hours of the Illinois Conceal Carry permit
Documentation Requirements
Illinois FOID and Drivers License. Also proof of credits for 8 hours. these


The second 8 hour class is something that everyone will need. It is a class that teaches all the specifics of this new law, where and when you can carry a gun, etc. and also has a shooting qualification (which is NOT difficult).

, if you have taken the Illinois Hunter Safety Course, the Chicago Firearms Permit Class, or have a CCW permit from one of the following states, you will be credited with 4 hours for each:
Utah, Florida, Nevada, Missouri, Kentucky and Michigan CCW Permits. (The training is what qualifies you for credit — NOT the permit.. So if you have taken a 5-hour course that qualified you for two states' permits, then you are NOT entitled to 4 hours of credit for each.
Veterans will need a photo copy of DD214


A PHOTO COPY PROOF OF TRAINING MUST BE PRESENTED TO CLASS INSTRUCTOR TO ATTACH TO YOUR RECORD.
The instructor requires a copy of your driver's license once you register.
Requirements
Illinois FOID and Drivers License. Also proof of credits for 8 hours.
Topics Covered
This covers all the applicable state and federal firearms laws.  It also has a shooting qualification, which consists of firing 30 rounds at a man-sized target.  You will shoot 10 rounds from a distance of 5 yards, 10 rounds from a distance of 7 yards, and 10 rounds from a distance of 10 yards.  You will pass if you hit 70%, which is 21 rounds hitting the target.
Expectations and Outcomes
You will receive a certificate used to apply for your Illinois conceal carry permit.
Upcoming Classes
There are no upcoming classes scheduled for this course.