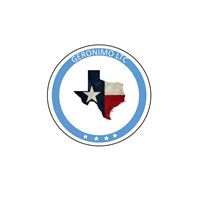 Active Shooter Response Course
Understanding how a normal situation may flip in just s ed conds, how fo you react?
Duration: 4
Fee: $55.00
Type(s): Intermediate
Instructor: Geronimo LTC, LLC - kyle gonzales View Bio
Description
The advanced tactical and medical principles of today's Special Operation Forces have led to the lowest rate of death from battlefield injuries ever achieved in history.
We have taken these principles and customized them for civilian applications.
Our course will provide you with the knowledge you need to save lives in the most dangerous environments.
Documentation Requirements
Required documents, the individual must have on them the day of the course.

State Drivers License, Government Issued Military ID, Passport, State issue concealed carry license
The instructor requires a copy of your driver's license once you register.
Requirements
Our Active Shooter Response Course consists of the following:
Physical security considerations
Recognizing the tactics employed by active shooters with emphasis placed on prevention and disruption efforts
Actions on Contact- how to react if you are at the scene of an active shooter attack
First Aid for Gunshot Victims- how to utilize tactical medical principles to care for the victims
Triage and Evacuation- we teach you how to assess victims and facilitate the most efficient way to get them the help they need as fast as possible
Coordinating with Law Enforcement and Emergency Medical Personnel- how to ensure the best possible outcome for everyone involved
Recovering from an Active Shooter Attac
Upcoming Classes
There are no upcoming classes scheduled for this course.