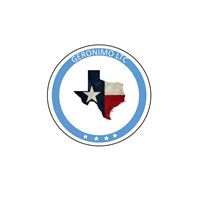 Basic Pistol Introduction
Intro to Marksmanship
Duration: 2 to 2 1/2 hours
Fee: $85.00
Type(s): Basic
Instructor: Geronimo LTC, LLC - kyle gonzales View Bio
Description
Course Description: The Basic Pistol Training Class is approximately 2 to 2 ½ hours and includes classroom instruction, targets and shooting range time.
Documentation Requirements
Required documents, the individual must have on them the day of the course.

State Drivers License, Government Issued Military ID, Passport, State issue concealed carry license
The instructor requires a copy of your driver's license once you register.
Requirements
Course Requirements:
A pistol – you can either bring your own pistol or rent a pistol there for $5 (the range has over 100 different pistols to choose from)
50 rounds of ammunition – If you bring your own firearm you can use your own ammunition.  If you rent one of our firearms we want you to use our ammunition.
Ear and eye protection – you can either bring your own ear and eye protection or you can buy some at the shooting.
State ID
A willingness to learn
Topics Covered
Key Concepts:
Firearm Safety
How to operate your firearm:

How to load your magazine
How to operate the slide or cylinder
How to operate the safety if your firearm has a safety

Shooting fundamentals which include:

Proper stance
Proper grip
Sight picture
Trigger pull
Breath Control
Upcoming Classes
There are no upcoming classes scheduled for this course.