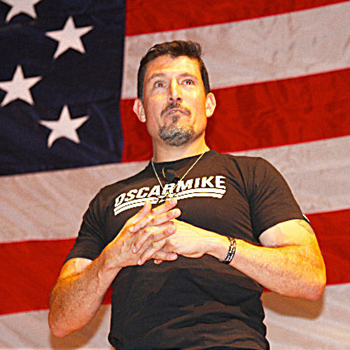 Battleline Tactical
Kris Paronto
25 Years Instructing
Phone: 719 352 6648
Background: Former Military, Instructor
About Battleline Tactical
Kris "Tanto" Paronto is a former Army Ranger from 2nd Ranger Battalion, 75th Ranger Regiment, and private security contractor who has deployed throughout South and Central America, the Middle East and North Africa. He has worked with the US Global Response Staff, US State Department Diplomatic Security High Threat Protection Program and Blackwater Security Consulting conducting low profile security in high-threat environments throughout the world.

Kirs it the coauthor of the book 13 Hours: The Inside Account of What Really happened in Benghazi. He is also the author of The Ranger Way and The Patriots Creed (to be release in October 2019).
Kris continues to speak regualarly throughout the United States on leadership, faith and motivation. He can be seen on Fox News and other national tv and radio broadcast.

Kris started Battleline Tactical with Dave "Boon" Benton to bring his knowledge and experiences to bridge the gap in civilian, law enforcement and military training and the realities of combat.
CCW, Basic, Intermediate, Advanced, Rifle, Shotgun, Long Range Precision, Active Shooter Response Training, In Home Defense Training, Scenario Based Training, Scenario Based Training (Simunitions, Man Marking Cartridge), Women's Only Courses, Instructor Training Courses, Instructor Coach Training Courses, LEO / MIL / SEC Courses, Virtual Simulation, Seminars / Lectures, Tactical Casualty Care (TCCC / TECC), Security Training & Certification, Other
Policies
Cancellation Policy
For a full refund all cancellations must be done at least 30 days out from the scheduled class dates. Cancellations inside of the 30 days will not receive any type of refund.
Reschedule Policy
If you have paid for your class and have to reschedule you will be allowed to sign up for another class that is already on the schedule. Refunds will not be given to anyone trying to reschedule a course date.
Refund Policy
For a refund the scheduled class date must be cancelled more than 30 days out, If you cancel more than 30 days out you will receive a refund through the same account or payment methods used to registed for the class.
Courses
CCW
Basic
Intermediate
Advanced
Rifle
Shotgun
Long Range Precision
Active Shooter Response Training
In Home Defense Training
Scenario Based Training
Scenario Based Training (Simunitions, Man Marking Cartridge)
Instructor Training Courses
Instructor Coach Training Courses
Seminars / Lectures
Other