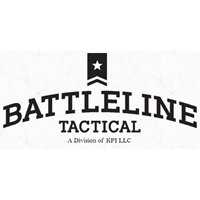 2 Day Home Defense
Duration: Course is made up of two 8 hour days, each day will consist of 1 hour of class room work followed by range and mat time. There will be a hour break for lunch each day.
Fee: $550.00
Type(s): Intermediate, In Home Defense Training, Scenario Based Training, Scenario Based Training (Simunitions, Man Marking Cartridge)
Instructor: Battleline Tactical - Kris Paronto View Bio
Description
3 out of every 10 home invasions have someone present in the home at the time of the invasion. This will be a two-day high intensity course to teach you how to make yourself and your home a hard target. The course will cover the criteria for use of deadly force, how to move through your home using cover and concealment, how to engage threats with different weapons to include hand to hand, the use of basic first aid equipment will also be discussed. 
Documentation Requirements
Drivers license
Battleline Tactical waiver
The instructor requires a copy of your driver's license once you register.
Requirements
Reliable handgun 
Hearing and eye protection
600 rounds of factory ammunition (no reloads)
Gloves (if range allows force on force)
Long sleeves shirts (if range allows force on force)
Bottle of water
Sunscreen 
Seasonal clothing 
Weapons cleaning kit (not required but advised if you gun is too dirty to function you will become an observer)
Topics Covered
Fundamentals of Marksmanship
OODA Loop
Justifiable use of deadly force
Room clearing
Use of cover and concealment
Use of hand held or weapon mounted light
Ballistics
Weapons retention
In fight weapons access
Expectations and Outcomes
Students will leave this course having built upon their shooting fundamentals, they will have a much better understanding of how to move through and defend their home. Students will also have a base foundation for how to fight an intruder with their bare hands and other weapons. Students will receive a certificate for completing the two day course
Upcoming Classes
Friday - 11/22/2019
9am - 5pm
Fort Worth, TX
Instructor: Kris Paronto Ben Morgan
Class Size: 10 - 20 Students
20 Spaces Left
Register