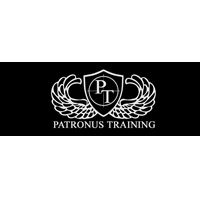 IDPA Fun & Gun - Competitive Shooting 101
Introduction to the shooting sports, specific to IDPA! Beginners through Advanced are welcome!
Duration: 6 hours classroom/range time combined
Fee: $60.00
Type(s): Advanced, Basic, Intermediate, Other, Scenario Based Training, Seminars / Lectures
Instructor: Patronus Training - Jessamy Bright View Bio
Description
CLASS DESCRIPTION:
This class is a basic introduction to IDPA competitive shooting (International Defensive Pistol Association), including what you'll need to know to get started in the sport! Competitive shooter, IDPA Certified Safety Officer, and Patronus Training Instructor, Jessamy Bright will take beginning shooters and beyond through a safe and fun afternoon of classroom and range time! You don't have to be an advanced shooter to get started in IDPA… The main emphasis is on SAFETY, and then having FUN and building your SKILLS! Come learn and grow, and test your skills on a timer, in a positive and safe learning environment!
?
Details:
https://www.patronustraining.com/idpafunandgun
Requirements
PRE-REQUISITES:
-Understanding and application of basic firearm safety, marksmanship principles and safe gun handling/operation (Beginners and above)
-A learning attitude
?
WHAT TO BRING:
-Pistol (minimum caliber: .380acp, 9mm/.38spl and above preferred)
-150-200 rounds of ammunition
-Eye and ear protection
-At least one (1) extra magazine/speedloader (two (2) minimum)
-IDPA Rulebook (printed from digital .pdf file, available here: https://www.idpa.com/wp-content/themes/idpa/assets/match-files/2017_Rule_Book.pdf)
RECOMMENDED BUT *NOT REQUIRED* FOR THIS CLASS:
-Strong side hip holster (inside the waistband/IWB or outside the waistband/OWB)
-Three (3) magazines/speedloaders total
-Magazine loading device (UpLula or similar)
-Double magazine pouch
-Sturdy belt
-Cover garment (vest/jacket)
PLEASE NOTE: We will shoot modified stages if you do not have the extra gear prior to class. If you do not have these items, do NOT purchase them prior to the class, as we will cover gear selection as part of the class.)
Topics Covered
TOPICS INCLUDE:
-Why Competition? (Benefits of the shooting sports)
-IDPA Rules
-Range Commands
-Targets & Scoring
-Gear Selection
-Winning Mindset & Focus
-Mock Match Stage and 5 x 5 Classifier
Expectations and Outcomes
WHAT YOU'LL RECEIVE:
-Safe and fun introduction to the basics of IDPA competitive shooting with IDPA Certified Safety Officer, Jessamy Bright
-Digital .pdf copy of the current IDPA Rulebook
-List of local IDPA clubs in Ohio and West Virginia
-Class completion certificate
Upcoming Classes
There are no upcoming classes scheduled for this course.