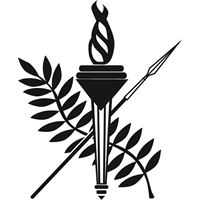 Ohio Concealed Carry Class- Two Day (Tue. / Thur.)
Save your weekend for fun. Earn your CCW during the week.
Duration: Two 4 hour classes 5pm-9pm
Fee: $80.00
Type(s): Basic, CCW, In Home Defense Training, NRA Courses, Other
Instructor: Lampas Security Consulting - Rich Hart View Bio
Description
Ohio Concealed Carry Class (CCW) Monday / Wednsday Weeknight Classes. Save the weekend for fun and earn you CCW durring the week. Our two day classes take place on Monday / Wednsday nights.
Classes will meet from 5pm-9pm. 
                Our CCW course meets, and exceeds all requirements to obtain a concealed carry license in the state of Ohio. This class consists of classroom and a live fire range qualification. The shooting range qualification consists of 50-100 rounds of live fire. Each student receives individualized coaching during the range portion. Students do not need to own a handgun to attend. A pistol and ammunition can be provided for $10.00 extra. After this class we strongly encourage students to seek further training. Please look in to our "CCW Plus" class and our other pistol classes for the next step in your defensive training.                    
WHEN ARRIVING AT CLASS, LEAVE ALL GUNS AND AMMUNITION IN YOUR VEHILCE UNTIL YOU ARE TOLD TO RETRIVE IT FOR THE RANGE.
Requirements
Required Equipment  

 WHEN ARRIVING AT CLASS, LEAVE ALL GUNS AND AMMUNITION IN YOUR VEHILCE UNTIL YOU ARE TOLD TO RETRIVE IT FOR THE RANGE.          
A safe and reliable handgun, unless a rental has been arranged. .22LR pistols are acceptable.(Single action only revolvers, and derringer style pistols are not appropriate for the range qualification).
100 rounds of factory ammunition.
Eye and ear protection.
Weather appropriate clothing.
Close toed shoes.
Food, drink and medication required for eight hours.
Note taking materials.                  
Topics Covered
Topics covered in class:
Firearms safety
Gun handling
Handgun familiarization and operation
Handgun marksmanship skills
Ohio CCW laws
CCW application process
Ohio use of force laws
Ohio home defense laws
Moral and legal obligations surrounding the use of lethal and less-lethal force
Live fire range session with individual coaching
Upcoming Classes
Tuesday - 10/29/2019
10/29/2019 and 10/31/2019 5:30pm-9:30pm
Uniontown, OH
Instructor: Rich Hart
Class Size: 4 - 20 Students
20 Spaces Left
Register
Tuesday - 11/12/2019
11/12/19 & 11/14/19 5:30pm-9:30pm both nights.
Uniontown, OH
Instructor: TBD
Class Size: 4 - 20 Students
20 Spaces Left
Register