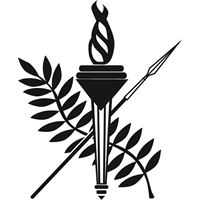 Youth Rifle League (Fall 2019)
Basic
-
Four week youth marksmanship program
Duration: Five 2 hour long shooting sessions 4pm-6pm or 5pm-7pm depending on schedule
There are no upcoming classes scheduled for this course.
Description
Fall 2019 Dates---September 26th, and October 3rd, 10th, and 17th

Together with the Louisville Sportsman's Club, Lampas Security Consulting will be sponsoring three Youth Rifle Leagues in 2019. The Youth Rifle League is a five week, introductory course to firearms safety and marksmanship skills. Participants must be between 12 years of age and still in high school. The league is free of charge other than a $10 registration fee.
The Louisville Sportsman's Club generously donated eight Savage brand, youth target rifles for the shooters. Every shooter will be issued the same rifle each week they attended. As space is limited to eight, only committed, responsible, and mature participants should be enrolled. Parental / responsible adult participation is a must. Parents/ responsible adults, must remain at the range for the deration of each league shoot. In the interest of safety and class efficiency shooters are expected to attend all sessions. If shooters are absent more than one of the five shoots they will not be able to complete the program.  Please plan accordingly. Leagues will run 4pm-6pm. During the fall league please make your shooters school sports schedule does not conflict with this program
Donations are welcome. If you choose to make a donation, we request that you make a material donation rather than a monetary one. Donations can include, .22lr ammo, shooting mats, and spotting scopes. Nothing is required other than a responsible youth, with a willingness to learn.
ONLY EIGHT SHOOTERS WILL BE ACCEPTED IN EACH LEAGUE. 

If you have questions please e-mail us at lampastraining@gmail.com
Topics Covered
Gun safety and rifle marksmanship. 
Expectations and Outcomes
N/A
Types
Basic, NRA Courses, Other, Rifle
Documentation Requirements
N/A/
Requirements
Shooter must be at least 12 years old ans still be in highschool.