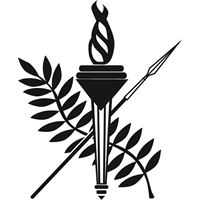 Ohio Concealed Carry Class Two Day (Wed. / Fri.)
Duration: Two 4 hour days 5pm-9pm
Fee: $80.00
Type(s): Basic, Intermediate, CCW, In Home Defense Training, Other, Seminars / Lectures
Instructor: Lampas Security Consulting - Rich Hart View Bio
Description
Ohio Concealed Carry Class (CCW) Monday / Wednsday Weeknight Classes. Save the weekend for fun and earn you CCW durring the week. Our two day classes take place on Monday / Wednsday nights.
Classes will meet from 5pm-9pm. 
                Our CCW course meets, and exceeds all requirements to obtain a concealed carry license in the state of Ohio. This class consists of classroom and a live fire range qualification. The shooting range qualification consists of 50-100 rounds of live fire. Each student receives individualized coaching during the range portion. Students do not need to own a handgun to attend. A pistol and ammunition can be provided for $10.00 extra. After this class we strongly encourage students to seek further training. Please look in to our "CCW Plus" class and our other pistol classes for the next step in your defensive training.                    
WHEN ARRIVING AT CLASS, LEAVE ALL GUNS AND AMMUNITION IN YOUR VEHILCE UNTIL YOU ARE TOLD TO RETRIVE IT FOR THE RANGE.
Upcoming Classes
There are no upcoming classes scheduled for this course.