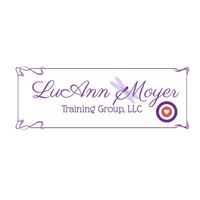 What is Dry Fire Practice?
Lunch and Learn Series ~ Hosted by A Girl and A Gun Space Coast Fl Chapter
Duration: 4 hours
There are no upcoming classes scheduled for this course.
Description
This ladies only event is being hosted by A Girl & A Gun Space Coast Fl Chapter. Topic for January is "What is Dry Fire Practice?"

Location: 
American Police Hall of Fame & Museum, 6350 Horizon Dr, Titusville, FL 32780
Date: January 8, 2019
Time: 11am til 3pm




Topics Covered
What is dry fire practice?
What do I need for dry fire practice?
Dry Fire Drills put to practice.
Expectations and Outcomes
Upon completion of this 4 hour course the student will be familiar with and be able to safely use dry fire techniques. 
Certificate of Completion provided.
Types
Seminars / Lectures, Women's Only Courses
Documentation Requirements
The instructor requires a copy of your driver's license once you register.
Requirements
Meet in the small class room at 11:00 am

Bring: 
brown bag lunch and beverage
your pistol, unloaded and in a case
snap caps - NO live ammunition in the classroom
notebook and pen.


There will be no live fire during this session.