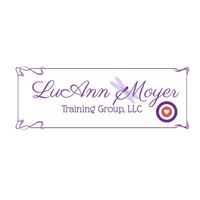 Refuse to Be A Victim
NRA's Refuse To Be A Victim® program teaches the tips and techniques you need to be alerted to dangerous situations and to avoid becoming a victim.
Duration: 4
Fee: $40.00
Type(s): Seminars / Lectures
Instructor: LuAnn Moyer Training Group, LLC - LuAnn Moyer View Bio
Description
We never think a crime can happen to us, until it actually does. While sometimes unfortunate things do happen unexpectedly, it is important to be equipped with the knowledge and skills for personal safety and crime prevention. Having a personal safety strategy in place and knowing the techniques and tactics you can use to avoid becoming an easy victim can help you live smarter and be safer. 
Topics Covered
Mental Preparedness
Home Security
Physical Security
Travel Security
Cyber Security
Self-Defense Training
Automobile Security
Personal Defense Devices
Psychology of Criminals
Expectations and Outcomes
Certificate of Completion 
Upcoming Classes
There are no upcoming classes scheduled for this course.