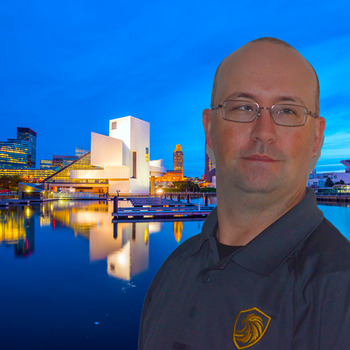 Precision Defensive Solutions
Brandon Fisher
BACKGROUND: Civilian, Instructor
28 Years Instructing
PH: 330 888 0545
Available Courses
Next Class
Course
Type
Difficulty

No Upcoming Classes


Contact Instructor
NRA Basic Pistol Shooting Course

Basic, NRA Courses

Basic

No Upcoming Classes


Contact Instructor
PDS Concealed Carry Course

Basic, Intermediate, CCW, NRA Courses

Basic

No Upcoming Classes


Contact Instructor
PDS Defensive Pistol Essentials

Intermediate, Advanced, CCW, In Home Defense Training, Scenario Based Training

Intermediate

No Upcoming Classes


Contact Instructor
PDS Home Defense Course

In Home Defense Training, Other, Seminars / Lectures

N/A

No Upcoming Classes


Contact Instructor
PDS In's & Out's Of Concealed Carry

CCW, Seminars / Lectures

N/A

No Upcoming Classes


Contact Instructor
PDS Red Dot Pistol Shooting Course (1 Day Course)

Basic, Intermediate, Other

Basic
About Precision Defensive Solutions
See Brandon's Resume Here: https://ncpda.us/brandon.html
Courses Taught
CCW, Basic, Intermediate, Advanced, NRA Courses, In Home Defense Training, Scenario Based Training, Women's Only Courses, Instructor Training Courses, Seminars / Lectures, Security Training & Certification, Combatives / Less Lethal, Other
Class Instructors Bob Alford Matt Kissig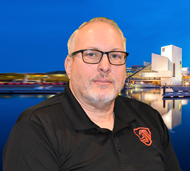 Michael Tanner
https://ncpda.us/mike-tanner.html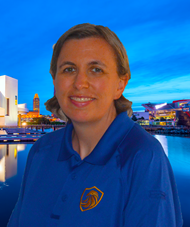 Stephanie Fisher
https://ncpda.us/steph.html
Certifications
NRA Certifications

Pistol Certified Instructor
Personal Protection Inside The Home Certified Instructor
Personal Protection Outside The Home Certified Instructor
Refuse To Be A Victim Certified Instructor
Certified Chief Range Safety Officer

Active Self Protection Certified Instructor
Law Of Self Defense Certified Instructor
Force Science Institute Realistic De-Escalation Certified Instructor
Force Science Institute Certified Analyst


Policies
Cancellation Policy
If you cancel class and do not reschedule your deposit is non-refundable due to purchasing materials for you need for class. However it can be used towards another class at a future date.  If you have to cancel please notify us at least 72 hours prior to your scheduled course. 

If you "NO CALL / NO SHOW" will not receive credit for your class and rescheduling your class will require payment in full and your original payment will no be refunded or counted towards the new payment. Please understand when we reserve a space for you we turn others away. Please have the courtesy to follow through with your commitments.
Reschedule Policy
We do allow a student to reschedule their class once if they absolutely need to. However after that any fees that have been paid will not be credited for the third attempt and the student will have to submit full payment if they wish to take the class.
Refund Policy
Unless we have to cancel a class due to instructor illness or an act of god Precision Defensive Solutions does not issue refunds. Your payment can be applied to another class of your choosing.
Other Policy
Range Make Up Time
If for some unforeseen reason you need to do a range time makeup on a concealed carry course that must be done within 30 days of your original class, otherwise we will require you to do the course again. 
Waiver
Disclaimer
North Coast Personal Defense Academy, LLC. dba Precision Defensive Solutions reserves the right to deny training to anyone for any of the following reasons:
Any crime of violence or indictment / conviction that would disqualify you from being in possession of a firearm

Any open case involving a charge of domestic violence or assault of any type. If you have an open case please wait until the case is closed.

If you have a mental illness

If you appear to be intoxicated in class

If you appear to be overly agitated

If you are not legally allowed to own a firearm

If you are not a US citizen and do not have firearms privileges

?If you fall asleep in class you will be dismissed from class
Frequently Asked Questions
Contact us at (330) 888-0545 or email Brandon at
bfisher@ncpda.us
 for more information. You can visit our webstie at
www.ncpda.us
 also for more information.
Videos
Brandon Draw To First Shot From Concealment

What does a .73 draw to first shot look like?

---

Brandon Shoots Brian Hill's Trifecta Drill

Brandon shoot's Brian Hills Trifecta drill at a 3.57 clean

---

10 Rounds Of Dot Torture & Lessons

John Correia challenged Brandon, Karen Whitlock and Adam Winch to shoot this drill on camera. Challenging for sure but lessons to be learned also. ASPX Video: https://www.youtube.com/watch?v=woWAL... Check Out First Strike Indoor Range in Newbury, Ohio (440) 739-4047 12375 Kinsman Road Building G2 Newbury, Ohio 44065 Connect or Train with us: Website: http://www.ncpda.us Facebook: http://www.facebook.com/pdsoh2 Instagram: http://www.instagram.com/pds_ohio

---

Double Trifecta Drill

Brandon shooting the The Double Trifecta Drill From John Correia of Active Self Protection Check It Out & Then Try It.

---

OPOTA Qualification

Brandon & Bob shoot the OPOTA qualification that police officers have to pass yearly to be able to work as a police officer. Here is a link to the description of the course of fire: https://www.activeresponsetraining.ne... Connect or Train with us: Website: http://www.ncpda.us Facebook: http://www.facebook.com/pdsoh2 Instagram: http://www.instagram.com/pds_ohio

---

What Is Concealed Carry Truly About?

Have you ever thought about what carrying a concealed firearm was truly about? Is it truly about shooting? Brandon talks about why it's really not. Connect or Train with us: Website: http://www.ncpda.us Facebook: http://www.facebook.com/pdsoh2 Instagram: http://www.instagram.com/pds_ohio

---