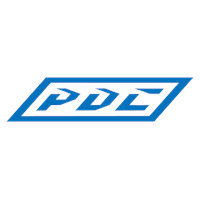 Individual Marksmanship Program
Individual training based on your goals and schedule. Contact us directly to make an appointment.
Duration: Duration depends upon your stated learning outcomes and goals.
Fee: $200.00
Type(s): Advanced, Basic, Intermediate, Other, Seminars / Lectures
Instructor: Professional Defense Concepts, LLC - Dennis Kouri View Bio
Description
This program is for the individual shooter wishing to improve their shooting.  It begins with a 30-45 minute consultation to establish your goals/expectations and to develop a specific training plan for you.  It is followed by range sessions to develop those skills, and an effective and progressive training plan.  This is not a class, it is a tailored, individualized, mentoring session with the goal of improving your confidence and competence with a firearm, while also improving your abilities.  Additional sessions are available in hourly increments.
Requirements
Please bring a positive learn attitude, your questions and experiences to share.  Participation is key to having a enjoyable learning experience.

Range Equipment Recommendation List
Eye Protection
Hearing Protection
Hat, Sunscreen & bug spray, as needed
Your preferred handgun/rifle (as applicable)
Appropriate holster for your handgun, as applicable for your specified use/course (sling for rifles)
(strong side, outside the waistband is preferred and highly recommended)
Factory Ammunition for your handgun/rifle (minimum 150 rounds, course dependent, no reloads)
Minimum 2 speed loaders (revolvers), 2 magazines for semi-auto pistols, 3 magazines for rifles
Ammunition carrier (speed loaders/magazines pouches)
Appropriate clothing for weather/range condition, course application (rain gear, long pants/sleeves, knee-pads, etc)
Water
Snacks, as appropriate