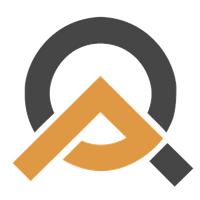 NRA Refuse To Be A Victim
Personal Safety, Home Security and Crime Prevention
Duration: 6 hours, not including a 1/2 hour lunch break
Fee: $25.00
Type(s): Basic, NRA Courses, Seminars / Lectures
Instructor: Quietly Armed LLC - Kevin Creighton View Bio
Description
Refuse To Be A Victim® is the NRA's award-winning personal security and crime prevention program. The single most important step toward ensuring your own safety is having a personal safety strategy in place before you need it. NRA's Refuse To Be A Victim® program teaches the tips and techniques you need to be alerted to dangerous situations and to avoid becoming a victim.
This class will be taught by Jeff and Robin Street, two of Southwest Florida's most-qualified personal safety instructors, and it's perfect for men and women of all ages who want to do something about the ever-present threat of violent crime in our neighborhoods. 

Note: This is a personal safety and crime awareness course, not a firearms training course. If you're looking for firearms training or want to obtain your Florida Concealed Carry Permit, please contact us at QuietlyArmed.com.
Topics Covered
Preparedness: Prepare yourself for any situation that may arise
Home Security: Securing what's inside your house, as well as outside your house
Physical Security: Don't ignore your instincts - if something feels wrong, it probably is!
Travel Security: Making sure you are safe no matter where you are
Cyber Security: Technological advances have made individuals more vulnerable to being victimized
Self-Defense Training: Learn what types of training you can take to protect yourself
Automobile Security: Equip yourself with the necessities for any type of situation
Personal Defense Devices: Tools that you can use for personal protection
Psychology of Criminals: Understand what makes a criminal a predator
Upcoming Classes
There are no upcoming classes scheduled for this course.