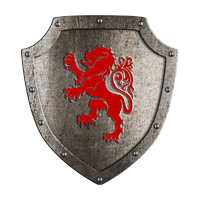 First Shots - Rifles
Basic
-
Learn basic skills and increase confidence with rifles. Any age eligible (younger than 18 req parent/guardian)
Duration: 1.5 hrs classroom, 2 hours range time
Date
Available Spaces
Register Now

August

22

Saturday

High Point, NC

3 - 6 Students
8am - 12pm
Michael Stewart
Description
Your first time at the range may be filled with different emotions, but fear will not be one of them at Rampant Defense Group.  We eliminate fear and instill confidence in each student by covering safety, mechanics and core fundamentals before live-fire on the range. 
You'll learn the basic safety rules, rifle terminology, mechanics (how it works) and more.
Student will shoot .22 caliber rifles at our private setting on the range, separated from the general public.  This allows us to focus on your confidence, free from judgement or intimidation.

Anyone under the age of 18 must be registerd and accompanied by parent or legal guardian.  No exceptions.
Topics Covered
Safety
Terminology
Rifle Mechanics and Action Types
Marksmanship Fundamentals
Expectations and Outcomes
Each student will understand firearm safety, gain confidence and understanding with various types of rifles available.
Documentation Requirements
None
The instructor requires a copy of your driver's license once you register.
Requirements
DO NOT BRING

Loaded firearms into class
Loaded magazine into class
Live ammunition into class
OK TO BRING
Unloaded firearm into class
Unloaded magazine into class