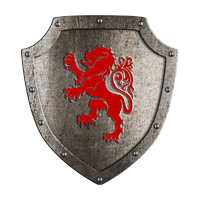 NC Conceal Carry Handgun
NC Justice Academy approved class covering firearm basics, the Laws Governing Concealed Handgun and the Use of Deadly Force.
Duration: 8 hours (minimum)
Date
Available Spaces
Register Now

July

18

Saturday

1 - 6 Students
8am
Michael Stewart
Register Now

August

15

Saturday

High Point, NC

3 - 10 Students
8am
Michael Stewart
Register Now

September

19

Saturday

High Point, NC

3 - 10 Students
8am
Michael Stewart
Register Now

October

17

Saturday

High Point, NC

3 - 10 Students
8am
Michael Stewart
Register Now

November

21

Saturday

High Point, NC

3 - 10 Students
8am
Michael Stewart
Description
North Carolina has allowed law-abiding citizens to obtain a permit to carry a handgun concealed anywhere within the state (with exceptions) starting in 1995.  As of 2017, NC ranks 10 in number of permits with over 600,000 permits issued.
Our NC Conceal Carry Class (mandated by 12 NC Administrative Code 09F and approved by the NC Justice Academy) is an information packed, hands-on, interactive class.  We teach you general firearm safety habits and show you the purpose of the major components of a handgun.  You will learn where you can/cannot carry, how to carry, how to present (draw), and when you are legally allowed to do so.  At the end of each section, you will handle all equipment for practice, memory retention and demonstrate understanding.
If you want to do more than sit and stare at a PowerPoint for 8-hours, you have found the right spot.  Sign-up today and join the other North Carolinian's who have decided to take personal responsibility for safety of family and friends.
Topics Covered
Handgun Safety, fundamentals and basic firearm knowledge
Legalities of carrying a handgun concealed in NC
How to accurately put shots on target and when it's justified
Expectations and Outcomes
Upon class completion, student will be able to:
- Know how to operate a handgun safely and list at least four rules
- Describe safety issues relating to the safe carry of a handgun
- Explain the difference between a revolver and semi-automatic handgun
- Know the primary components of a handgun and a cartridge
- List methods of safely storing a handgun when there are minors in the home
- How to obtain proper sight alignment and sight picture
- How to field strip, clean and function check a handgun
- Demonstrate all of these procedures during range exercises

Once student successfully demonstrated the above by physical and written tests, they will receive a class completion certificate to use to apply for the NC CCW permit at their local Sheriff's office.
Documentation Requirements
DO NOT BRING

Loaded firearms into class
Loaded magazine into class
Live ammunition into class
OK TO BRING
Unloaded firearm into class
Unloaded magazine into class
Lunch provided
Snack & drink machine available
The instructor requires a copy of your driver's license once you register.
Requirements
Minimum of 3 Students required for class to run