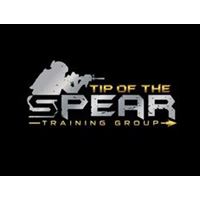 RIFLE 101
GEARED TOWARDS THE POPULAR MODERN SEMI-AUTOMATIC RIFLE OR CARBINE, THIS ENTRY LEVEL COURSE GUIDES THE NEW OWNER OR NEW SHOOTER INTERESTED IN THIS TYPE OF FIREARM THROUGH THE BASICS OF SAFETY, HANDLING, LOADING, UNLOADING, FIRING, AND MAINTENANCE.
Duration: 3 hours classroom - 1 hour range
Fee: $200.00
Type(s): Basic, Rifle
Instructor: Tip of the Spear Training Group - Denver Houck View Bio
Description
Through classroom and range instruction, students will gain necessary skills in a relaxed and supportive environment.
Documentation Requirements
None.
Requirements
Please feel free to bring your carbine and ammunition to this course (those that do not have a carbine will incur an extra charge for weapon cleaning and ammo)
Please wear long pants with pockets, closed toe shoes (no flip flops or sandals), and a crew neck (T-shirt) or button-up shirt (no low-cut neck lines)
Ammo
Topics Covered
Demonstrate the safe use, handling, and storage of rifles
Understand how to secure and childproof rifles
Safely carry a rifle
Understand the basic operation of rifles
Understand how to safely handle, store, maintain, and select ammunition
Understand how to load, shoot, reload, and clear a rifle
Demonstrate how to clean and lubricate a rifle
Demonstrate how to properly function check a rifle
Legal information regarding storage, travel, purchase, etc.
Expectations and Outcomes
Students will receive a course certificate upon successful completion.