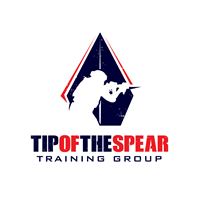 FL Concealed Carry Weapon Certification Course
THIS IS THE REQUIRED STATE OF FLORIDA CERTIFICATION FOR THE BASIC SAFETY COURSE, THAT COVERS FIREARMS SAFETY, ON RANGE QUALIFICATION, INDIVIDUAL LEGAL RESPONSIBILITY, FLORIDA LAW REQUIREMENTS, BASIC SAFE HANDLING AND DRAW PROCEDURES.
Duration: 2 hours classroom, 30 minutes qualification, 15 minutes certification
Fee: $25.00
Type(s): Basic, CCW, Scenario Based Training (Simunitions, Man Marking Cartridge)
Instructor: Tip of the Spear Training Group - Denver Houck View Bio
Description
Remainder $75 due in cash at the course. $25 is a course deposit.

This course will certify you to apply for a FL Concealed Carry Weapon License. No othe rcourse like this in the Great State of Florida.
Documentation Requirements
Valid U.S. Driver's License
The instructor requires a copy of your driver's license once you register.
Requirements
Must be 21 to apply for a CCW license. However you do not have to be 21 to take the course and get certified. Certificate never expires.

There is no required equipment, ammo or handgun needed. The only thing you need to bring is an old sweatshirt or hoodie.
We provide everything you need, materials, instruction, weapon, ammo and qualification.
Topics Covered
Firearms Safety
Laws governing the use of force
FL State Statue 776.013
Definition of Self Defense
Forcible Felonies
Warning Shots
Defense of Property
Defense of Others
CCW Requirements / Application / Restrictions / Exceptions
Traffic Stops
Lawyers
Expectations and Outcomes
Remainder $75 due in cash at the course. $25 is a course deposit.

Students will receive certification to apply for a FL Concealed Carry Weapons License upon successful completion of the course.
Upcoming Classes
Monday - 10/12/2020
6 PM - 8 PM