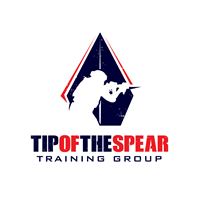 Concealed Carry Pistol Operator
Intermediate
-
The course you take after you get your CCW license
Duration: 4 hours range time
There are no upcoming classes scheduled for this course.
Description
Obtain a solid foundation of defensive handgun skills and techniques for concealed carry (ccw) and personal defense in this course.
This class is for individuals who intend to carry a concealed defensive pistol and are seeking handgun skills for self-defense in their everyday environment.


This is not an entry level class.  At a minimum, students must have completed Intermediate Practical Handgun Skills (Handgun 103) or equivalent. However, if you feel that you are capable you will be allowed to register.
Students failing to meet and maintain our safety requirements and/or who cannot meet and immediately demonstrate the minimum skills required for the specific class may be removed from training. Please ensure you have read through the class description and fully understand our prerequisites before registering. 



Topics Covered
Firearms Training Course Outline:

Firearms safety
Safety concerns and practices while carrying concealed
Choosing a concealed carry firearm
Selecting concealed carry equipment
Presentation of the firearm from a concealed carry posture
Defensive pistol marksmanship fundamentals
Close proximity shooting techniques for violent encounters
One-handed operation
Multiple shot techniques
Identification and utilization of cover
Overview of alternative carry techniques
Utilization of force in self-defense, both lethal and less lethal
Expectations and Outcomes
Students will be able to operate from the holster under concealment and engage multiple levels of threats. There will be a qualification course of fire that the student must complete with an 80% for a pass rate. 
Types
Intermediate, CCW, NRA Courses, Scenario Based Training, USA Carry Courses, USCCA Courses
Documentation Requirements
Copy of CCW license for State of Florida will be required
The instructor requires a copy of your driver's license once you register.
The instructor requires a copy of your CCW permit once you register.
Requirements
Required Equipment:
Pistol calibers: .380, 9MM, .357SIG, .40S&W, or .45ACP
Minimum 3 magazines
Holster that can be concealed
Magazine pouch
Concealment jacket or vest
Footwear suitable for rapid movement and turning
Casual, comfortable civilian clothing suitable for training in any weather
EDC attire is highly recommended
Optional Equipment:
H2O 
Sunscreen and bug spray
Hat with a brim
Eyes and Ears protection