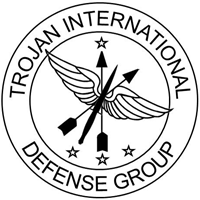 Combined High Threat Security Operations Course
Close Protection, Security Driving, Counter Terrorism, Surveillance Detection and Security Risk Management
Duration: 10 Days, plus some night training
Fee: $1,350.00
Type(s): Advanced, Intermediate, Instructor Training Courses, LEO / MIL / SEC Courses, Scenario Based Training (Simunitions, Man Marking Cartridge), Security Training & Certification
Instructor: Trojan Defense Group - Stephen Mastalerz View Bio
Description
The course offers all the security and protection related training classes at one time. 10 days advanced training which is internationally recognized within the global community. In depth classes with more emphasis on high threat executive/ close protection designed for operating in hostile environments. A well rounded cost effective way to upgarde your skill set or get into the security industry.
Documentation Requirements
We will require one official form of Government identification and a training application filled out.
The instructor requires a copy of your driver's license once you register.
Requirements
For this course we provide everything required for training, except for Groin Protection for the force on force training. You are welcome to bring along your own training gear and weapons. We have secure firearms and ammunition storage facilities onsite.
Firearms including, pistols, rifles, shotguns and any other

Foreign weapons

All ammunition various calibers

Simuntions for force on force

Protective safety equipment

Training vehicles
Topics Covered
Advanced High Threat Close / Executive Protection (PSD) Hostile Environments
Basic & advanced executive/ close protection (roles & responsibilities)
Advanced executive/ close protection foot techniques & vehicle formations
Close protection & security operational planning
Site surveys, security advances & route reconnaissance
Close quarters combat (CQC) & defensive shooting skills
Interpersonal skills & conflict management (realistic incidents)
Advanced counter actions (team formations & vehicle movements)
Advanced weapons training (pistols, carbines, rifles & shotguns)
Protective services/ security detail attack on client & evacuation live fire situations
Security convoy, single & multiple ambush live fire situations
Weapons familiarization (pistols, rifles & shotguns)
Anti-Kidnap techniques & security awareness for hostile environments
Force on force (SIMUNITION®) realistic high risk security scenarios
Protective surveillance (protective security operations)
Advanced Counter Terrorism & Hostage Rescue
Personal security & risk awareness
Kidnap situations (avoidance & confrontations)
Kidnapping methods (opportunist & planned attacks)
Movement shooting techniques, single & multiple threats
Advanced stoppages & malfunctions, solutions under stress
Advanced close quarters combat (CQC) (advanced problem solving)
Advanced defensive shooting tactics & techniques
Tactical movement shooting techniques, intermediate & advanced
Surveillance & close target reconnaissance (CTR)
Searching techniques & multiple target control/ retention
Advanced CQC small teams (room & building clearing using frangible ammunition)
Advanced room & building clearing, small teams & multi teams (pistol, rifle & shotgun)
Using weapons around & inside vehicles (close quarters)
Advanced vehicle anti-ambush live fire techniques (individual & small teams)
Pistol & rifle transition techniques (shooting range & building/ rooms)
Foreign & specialist unique weapons systems familiarization
Familiarization with fully automatic & suppressed rifles/ carbines
Force on force situations FX (basic to advanced complex & realistic scenarios)
Security Driving & Vehicle Anti-Ambush


Driving Basics
Security Driving
Vehicle Formations
Security Driving Anti Ambush Techniques (Low Risk)
Security Driving Anti Ambush Techniques (High Risk)
Live Fire Vehicle Drills
Advanced Surveillance & Intelligence Operations


Surveillance observation & awareness
Surveillance definitions & objectives
Surveillance techniques (static, mobile foot & mobile vehicles)
Threat assessments, threat analysis & target identification process
Intelligence gathering & surveillance detection
Terrorist & hostile surveillance techniques
Surveillance operations planning & management
Counter surveillance & intelligence techniques
Personal security & kidnap awareness
Weapons involved with covert surveillance & intelligence operations
Different techniques for carrying & deploying firearms
Live fire weapons (on foot covert techniques)
Live fire weapons training (in & from vehicles)
Expectations and Outcomes
The training is internationally recognized with the given certification. The option is available for the NRA certifications to be dome at the same time, for a cost effective additional fee.

Training Certifications
Trojan Securities International & Trojan International Defense Group
NRA certification available (additional fee for NRA training & certification)
Upcoming Classes
Wednesday - 10/16/2019
8.30 TO 5.30
Fayetteville, AR
Instructor: TBD
Class Size: 4 - 12 Students
12 Spaces Left
Register
Wednesday - 11/13/2019
8.30 TO 5.30
Fayetteville, AR
Instructor: TBD
Class Size: 4 - 12 Students
12 Spaces Left
Register