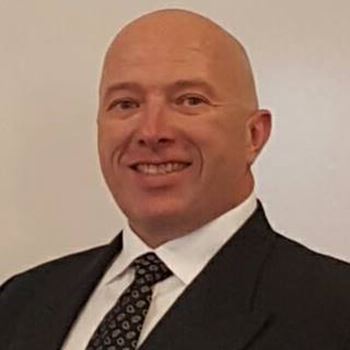 Vigilant Firearms Training llC
Keith Kolb
BACKGROUND: Civilian, Military, Former Military, Instructor, Gov't Employee / Contractor
25 Years Instructing
PH: 505 506 6800
Available Courses
Next Class
Course
Type
Difficulty

No Upcoming Classes


Contact Instructor
NM Concealed Carry 2 Year Refresher
Meet NM 2 year refresher requirements.
CCW

N/A

No Upcoming Classes


Contact Instructor
NM Concealed Carry 4 Year Renewal
Meet NM CCW 4 Year renewal requirements…
CCW

N/A

No Upcoming Classes


Contact Instructor
NM Concealed Carry Course
This course meets all New Mexico state r…
CCW

N/A

No Upcoming Classes


Contact Instructor
USCCA Defensive Shooting Fundamentals Level 1

Basic, Intermediate, Advanced, USCCA Courses, Other

Basic

No Upcoming Classes


Contact Instructor
USCCA Defensive Shooting Fundamentals Level 2

Intermediate, Advanced, USCCA Courses, USA Carry Courses, Scenario Based Training

Intermediate

No Upcoming Classes


Contact Instructor
USCCA Home Defense Course

In Home Defense Training

N/A

No Upcoming Classes


Contact Instructor
USCCA Instructor Development Course
This course meets all New Mexico state r…
USCCA Courses, Instructor Training Courses

N/A

No Upcoming Classes


Contact Instructor
USCCA Women's Handgun & Self-Defense Fundamentals
This is a good course for students at al…
Basic, Intermediate, USCCA Courses, Women's Only Courses, Seminars / Lectures

Basic
About Vigilant Firearms Training llC
I am a former military aircraft weapons technician and aerial gunner with 20+ years of military experience instructing on the operation and maintenance of large weapons to include 105 MM , 40MM, 20MM along with crew served weapons such as the .50 caliber machine gun, the 7.62 minigun, the M60 machine gun, and the M240 machine gun. I am certified by the NRA as a range safety officer and instructor to include the Refuse to be a Victim seminar. I am certified by the USCCA to teach many courses available by the USCCA. I am also certified by the New Mexico Department of Public Safety to teach the Concealed Handgun License course.
Courses Taught
CCW, Basic, Intermediate, Advanced, NRA Courses, USCCA Courses, In Home Defense Training, Women's Only Courses, Instructor Training Courses, Instructor Coach Training Courses, Virtual Simulation, Seminars / Lectures
Class Instructors Steve Armijo
Certifications
New Mexico Department of Public Safety Concealed Carry Instructor # 591
NRA Instructor 149109466
USCCA Instructor 729877
USCCA Training Counselor
Policies
Cancellation Policy
Cancellations should be sent to us 48 hours prior to the class start time.
Reschedule Policy
We will reschedule you as requested with space available with no additional costs involved.
Refund Policy
We only refund 50% of the cost of the class.  We will allow store credit for future courses at 100% rate if you chose to put store credit towards another course.