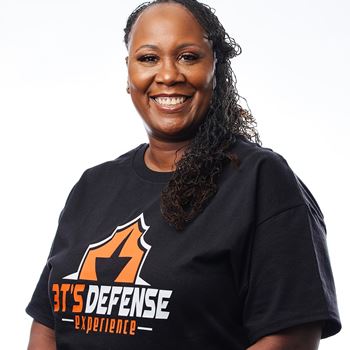 3Ts Defense Experience
Tenisha Doby
BACKGROUND: Civilian, Instructor
1 Year Instructing
PH: 843 425 2677
About 3Ts Defense Experience
Tenisha an educator, a motivator, and an inspiration to those around her.
Her love for CWP instruction inspired her to create classes that are both beginner friendly as well as expert grade level appropriate teaching methods.
She wants her community to be educated in State and Federal gun laws and to have the ability to carry a concealed weapon with confidence.
In addition to owning Three T's Defense Experience, Tenisha is pursuing her Bachelor's degree in Business Administration with a concentration in Management.
She is the proud mother of three amazing daughters and has two beautiful grand-babies. Her family is the epicenter of her life and loves spending time with them. In her free time, she loves couponing and of course, time at the shooting range.
If you're looking for a class that you'll feel comfortable in and that lets you leave with everything you need to know, her classes are the best in the area.
Classes are held in Lexington at Kilo Charlie Shooting Range
Classes will also be held in Sumter SC (in the works)
I offer private classes for CWP, family saftey,and basic pistol
Want to go to range but not comffortable and need more instruction, I also offer range days
Courses Taught
CCW, Basic, NRA Courses, Women's Only Courses, Private Classes (Group / Individual)
Certifications
SLED certified Instructor
NRA ceritfied RSO ( Range Safety Officer)
Basic Pistol Instructor
Policies
Cancellation Policy
No refunds will be given but you can reschedule one time.
Reschedule Policy
You can reschedule a missed class within 24 hours prior to class so that instuctor will know not to expect you.
Refund Policy
No refunds
Other Policy
No loaded firearims in classroom.  You can bring firearm into classroom but must be unloaded. No exceptions!
Reviews