Shooting Range Owners
Let us save you time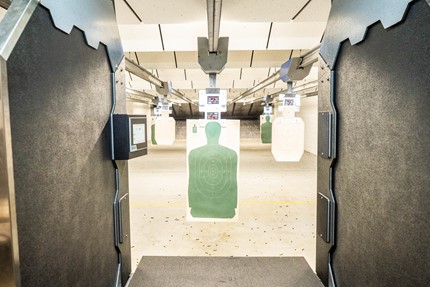 Managing the firearms training side of your range takes a lot of time and effort. Are you tired of worrying about administrative tasks like processing student registrations and creating paperwork such as registration logs, rosters and certificates?
ShootingClasses.com can handle these time-consuming tasks and more, at minimal cost, allowing employees to focus on other important duties.
Gain exposure
Get additional exposure for your range! Let outside instructors know you're open to holding classes at your range. We'll make the connection for you. You take it from there. Firearms students will get exposure to your range and be able to register for your classes.
By registering your range, you receive your own range landing page, with a personalized URL to share with your network. There, you can list your services, including range details, courses and classes.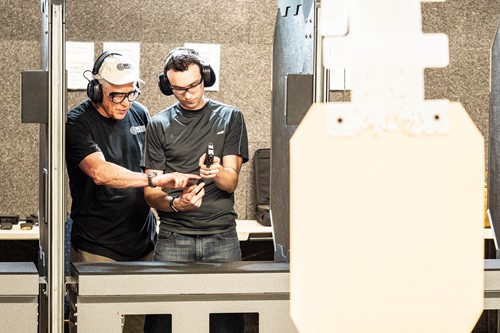 We make it easy
When students register for your classes through ShootingClasses.com, you receive:
Information on registered student qualifications to review prior to class acceptance
Credit card processing directly into your bank account
Registration log with link to student information
Automatic rosters created for each class containing student information, class add-on selections and the ability to print class certificates
Easy class rescheduling features
Financial reporting to track by class, month and year
The ability to offer promo code discounts, class add-ons, like ammunition and rentals, and password-protected private classes
Easy and automated text and email communication with students and instructors
Range pricing
There's no fee to register. You can start promoting your services and connect with students, free of charge. When a student finds your range and registers for a class, you'll see the student profile and have the opportunity to accept or reject their application. Upon approval of a student, ShootingClasses.com deducts a small charge from the course fee. See our pricing information.
Among the features available to ranges:
Firearms instructor profile & landing page
Class Rosters
Online student sign-up
Discount code functionality
Access to student profiles
Private class scheduling
Payment processing
Class add-ons & customization
Historical class information
Personal dashboard
Easy class rescheduling
Registration log
Financial reporting
Class calendar
Class certificates
Archive rosters
Searchable by Google
FEATURES FOR SHOOTING RANGE OWNERS
Read about the full list of features that we can give your range training business.