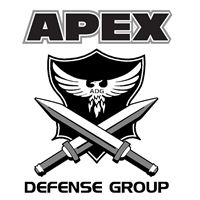 Tactical Handgun 101
This class will cover how to more effectively run and utilize your handgun
Duration: 6 hours range time
Fee: $100.00
Type(s): Basic, CCW
Instructor: Apex Defense Group LLC - Ryan Coe View Bio
Description
This class is for modern sporting shooters who want to further their range shooting, competition shooting, or defensive shooting capabilities. This class will work on solid fundamentals and build off of that key shooting concepts to enhance shooting abilities.
Requirements
Handgun w/ Holster
2 extra mags
Mag holder (we have plenty to borrow)
Ear and Eye Protection
Outdoor Clothes
Water
Snacks
300 rounds ammo
Topics Covered
Fundamentals
Marksmanship
Draws
Reloads
Target Transitions
More
Expectations and Outcomes
The shooter should have enhanced their marksmanship and fluidity/speed at which they engage and run their gun effectively.
Upcoming Classes
There are no upcoming classes scheduled for this course.