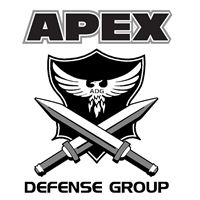 Beginner Introduction to Handguns
This class is for brand new shooters who want to learn how to use their handgun
Duration: 4 hours of lecture and range time
Fee: $60.00
Type(s): Basic
Instructor: Apex Defense Group LLC - Ryan Coe View Bio
Description
This class is for brand new shooters who want to learn more about how to shoot their handgun. This class should be for shooters who want to just learn the basics and start slow to get the concept of how to hold, fire, and understand their firearm in a slow laid back enviroment.
Requirements
Handgun
Holster
1 extra magazine
Ear and Eye Protecion
Water
Snacks
150 rounds of ammo
Topics Covered
Parts of their handgun
How to work the handgun- i.e. check if its empty, lock the slide to the rear, load and unload it, etc
Stance, grip, sight picture, and other basic fundamentals
Basic Handgun Marksmanship
Clearing Malfunctions
Expectations and Outcomes
Students will walk away more confident in their ability to utilize and work their handgun
Upcoming Classes
There are no upcoming classes scheduled for this course.