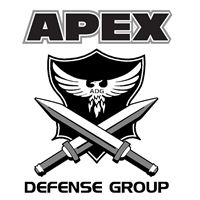 Advanced Tactical Handgun 201
This is an advanced course where the shooter is thrown into advanced drills, scenarios, and competition stages
Duration: 8 hours range time
Fee: $200.00
Type(s): Advanced
Instructor: Apex Defense Group LLC - Ryan Coe View Bio
Description
This class is for advanced shooters who want to challenge themselves and push their limits through advanced scenarios, drills, and fundamental test combined with pistol competition stages for time and a 315yd shooting trail through the woods with near impossible handgun shots.
Documentation Requirements
Previous handgun training
Requirements
Handgun
Holster
2 extra mags
Mag holder
850 rounds of ammo
Water
Snacks
Lunch
Ear and Eye Protection
Topics Covered
Advanced Handgun Marksmanship
Speed Competitions
Accuracy Competitions
Advanced Handgun Shooting Techniques
Much More
Expectations and Outcomes
Students will have a sense of accomplishment as they push themselves to make times and hits.
Upcoming Classes
There are no upcoming classes scheduled for this course.