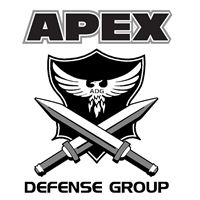 Beginner Introduction to Rifle Training
This class is for brand new shooters who want to learn how to use their modern rifles
Duration: 4 hours of lecture and range time
Fee: $60.00
Type(s): Basic, Rifle
Instructor: Apex Defense Group LLC - Ryan Coe View Bio
Description
This class is for new AR/modern sporting rifle owners. This class will go slow and will be laid back. It will equip you with the tools needed to sucessfully operate your rifle comfortably and safely.
Requirements
Rifle w/ sling
150 rounds ammo
1 extra magazine
Water
Snacks
Eye and Ear Protection
Topics Covered
Parts of your rifle
Assembly/Disassembly
How to load and unload
How to work your rifle
Clearing Malfunctions
Sight/Optics
Fundamentals
Basic Marksmanship
Expectations and Outcomes
You will walk away much more comfortable and confident
Upcoming Classes
There are no upcoming classes scheduled for this course.